RESTAURANT
Wide selection of self-service in the restaurant to our guests!
The restaurant can be found downstairs and indoors it can seat 54 people and additional 21 people can be seated in the heated terrace. The rural atmosphere of the restaurant and its rustic style and appearance provide a friendly setting for enjoying a meal. Our restaurant provides meals for the guests of the guest house, as well as for the locals who can enjoy their meals in the restaurant or they can take the meals home. At noon we offer two kinds of set-menus from which the guests can choose from, and besides these we have "offers of the day" that are freshly prepared in the kitchen. The guests of the guest house can ask for breakfast, which includes hot or cold dishes.

The brick-oven in the backyard offers the possibility for our guests to experience cooking and baking in a brick-oven. A barbecue and an outdoor kitchen are also available.

In wintertime we organize pig-killing events, and we will prepare the whole meat according to our guests' taste and wishes.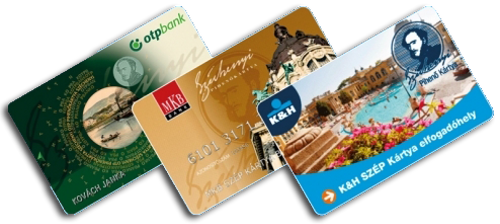 Ötösfogat Panzió és Étterem ,Siófok, Dózsa Gy.u. 53. Nyitva tartás: minden nap Konyha nyitva tartása:11-15 h-ig tel.-fax: 84/312-299 mobil: 30/ 967-8455 e-mail: info@otosfogatpanzio.hu www.otosfogatpanzio.hu
Copyright © Ötösfogat Panzió
&nbsp&nbsp&nbsp&nbsp&nbsp&nbsp&nbsp&nbsp&nbsp&nbsp&nbsp&nbsp&nbsp&nbsp&nbsp&nbsp&nbsp&nbsp&nbsp&nbsp&nbsp&nbsp&nbsp&nbsp&nbsp&nbsp&nbsp&nbsp&nbsp&nbsp&nbsp&nbsp
2011 © Minden jog fentartva